SYNOPSIS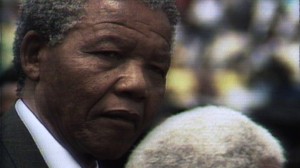 THE UNTOLD STORY BEHIND HISTORY, a well-kept secret behind the world-wide icon : Nelson Mandela's release was a Plot for Peace. For the first time, heads of state, generals, diplomats, master spies and anti-apartheid fighters reveal how Africa's front line states helped end apartheid. The improbable key to Mandela's prison cell was a mysterious French businessman, dubbed "Monsieur Jacques" in classified correspondence. His trade secret was trust.
In the mid-1980s, township violence raged in South Africa and one of the Cold War's most vicious proxy conflicts devastated Angola. "Total onslaught" was writ large across the horizon. It was then that a foreign commodity trader with connections to all stakeholders in the region became the lifeline for top-secret contacts. To build trust, he organized a vast prisoners' exchange. A year later, in 1988, South Africa's forces and 50,000 Cuban troops began withdrawing from Angola.
In John LeCarré style, the land of apartheid and the front line states come out of the Cold War long before the Berlin Wall crumbles. Within fourteen months, Mandela walks out of jail – a free man and, soon, South Africa's first democratically elected President.
For the first time, the protagonists of this high-risk venture – African heads of state, battle-tested generals, international diplomats, secret service operatives, and anti-apartheid icons such as Winnie Mandela and ANC leader Thabo Mbeki – recount the true story of how the front line states put paid to apartheid.
"Monsieur Jacques" leads this action-packed documentary through a rugged landscape of moral dilemmas. To some, such as Thabo Mbeki and militants for transparency, he was a sanctions buster, a secret go-between, a French spy. For others, such as Winnie Mandela and Mozambique's former President Joaquim Chissano, he is a trusted friend and a man of bold vision. "I shake the hand I cannot sever", says Jean-Yves Ollivier.  As a matter of fact, he was bestowed upon highest honours by both the last impenitent stalwart of apartheid, P.W. Botha, and the first President of the new South Africa, Nelson Mandela.
"IN 1981, ARRIVING IN SOUTH AFRICA FELT LIKE VISITING ANOTHER PLANET. I WONDERED HOW THE WHITES DID NOT REALIZE THAT, UNLESS THEY CHANGED AND ACCEPTED TO SHARE THE COUNTRY, THEY WERE HEADED FOR DISASTER."

Jean-Yves Ollivier, French businessman